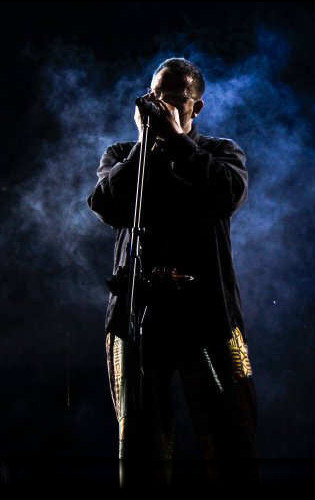 This is the website for professional harmonica player/maker Brendan Power. Here you'll find my albums, custom harmonicas, instructional material, plus music to listen to, interesting stuff to read and links to click.
I'll always love playing and performing, but am equally engrossed by designing and making harmonicas. The two go hand-in-hand: to play the music I like in the way I want to, I've found the best way is to customise harmonicas in one way or another. All the harps I play are in one of my personal tunings, and I'm always experimenting with new possibilities.
For those interested in back stories there is info on my early playing years in New Zealand, and techie types can read the history of my many harmonica experiments and innovations over the years.
If you want to skip straight to the music albums, instructional material and custom harmonicas, just follow the appropriate links. Have fun!
We are always happy to hear from players and customers and we now have a
Frequently Asked Questions (FAQ) section
, so please check there before contacting us to see if you can find an answer to your query.
Newsletters
March 2017: New Harmonica Forum!
A Friendly
Discussion Forum
for Brendan's Custom Harmonicas, Tunings, Music , Books and Stuff
Feb 2017: LUCKY 13 INTERNATIONAL VIDEO COMPETITION
If you own a Lucky 13 harmonica (or can beg, borrow or steal one!) we have a fun competition with some great prizes for you to enter. All it requires is that you sit down in front of some kind of camera (smartphone will do) and upload a video of yourself playing the Lucky 13 to YouTube, or another online video platform.
Feb 2017: End of line SALE
Sometimes harmonica models come and go, and we now have our last batch of ChromaBenders and 10 Hole Paddy Richter Slide Diatonics, which we are offering at a discounted rate (25% off Chromabenders and 40% off Slide Diatonics).
Be quick - once they're gone, they're gone!
SALE - ChromaBender
SALE - 10-hole Slide Diatonic
Feb 2017: new album - Sketches in Blue
Sketches in Blue
is a relaxed Americana/Blues album recorded live at home with my friend Joe Jones.
Jan 2017: PowerPlugs released!
PowerPlugs
offer the same efficient chamber reduction of PowerCombs for superior reed response in the critical top octave. They are quick and easy to install and a set of PowerPlugs is considerably cheaper than buying a full PowerComb. It's a win-win all the way!
UK-based New Zealander Brendan Power is acknowledged by many as one of the most creative, skilled & versatile harmonica players around today. Equally at ease on both the earthy Blues Harp as well as the sophisticated Chromatic Harmonica, he tunes them to his own scales to create a highly original style. He has recorded over twenty solo CDs to date, in a wide variety of musical genres.
Since he moved to Britain in 1992, Brendan's eclectic skills and sympathetic ear have made him an in-demand session player, leading to live and recording work with artists such as Kate Bush (her latest album 'Director's Cut'), Sting, Van Morrison, James Galway, Paul Young, Shirley Bassey, John Williams, Mike Batt and many more.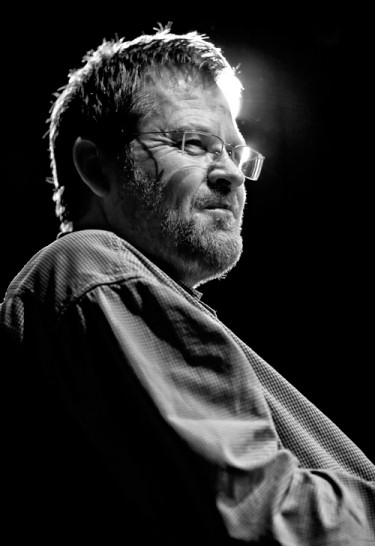 His playing is also heard on many Hollywood movie soundtracks (eg. the 2008 Oscar winning soundtrack for 'Atonement', Jackie Chan's 'Shanghai Noon'), and internationally syndicated BBC TV series (eg. 'Billy Connelly in Canada', 'Auf Wiedersehen Pet', and Bruce Parry's 'Arctic' Series). He has featured on the world-renowned 'Jools Holland Show' and regularly toured worldwide, performing in venues such as China's Great Hall of the People, the Royal Albert Hall and The Kremlin. Brendan was voted "International Harmonica Player of the Year 2011/12" by the respected SPAH organisation of America.
In addition to his Pop, Jazz & Blues skills, Brendan is an expert player of Irish traditional music (winning the 1993 All Ireland Title), and performed for three years as soloist in the Riverdance Show. He has recorded with many well-known Irish artists including Donal Lunny, Altan, Paul Brady, Arcady, Artie McGlynn, Mary Black and others. In February 2012 Brendan and Tim Edey won the "Best Duo" title at the 2012 BBC Radio 2 Folk Awards.
A respected harmonica technician & customiser, Brendan was employed for 5 years by Suzuki Musical Instruments Co. of Japan as their International Harmonica Specialist, during which time he helped Suzuki develop and promote most of their current range of diatonic and chromatic models. He left in April 2013 to pursue freelance projects. One is devoted to making high-performance extra-reed harmonicas for increased note-bending ability:
X-Reed.com
. In the course of this project Brendan taught himself CAD design and mastered the new generation of maker-machines such as 3d printers, laser cutters and CNC millers. Constantly inventing, he designs and creates a wide range of cutting-edge custom harmonicas in his home workshop, selling them all over the world to players seeking fresh sounds and better performance.
Brendan was recently added to a site honouring notable New Zealand musicians. Click the link below for a fascinating interview on his career plus early photos and videos:
Read Brendan's Profile at AudioCulture