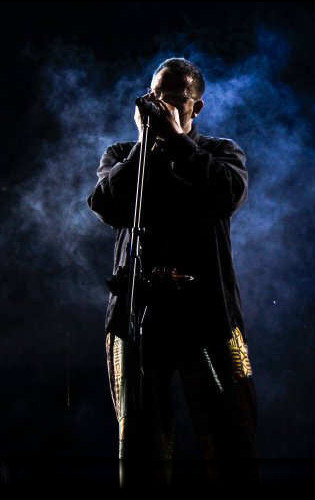 This is the website for professional harmonica player/maker Brendan Power. Here you'll find my albums, custom harmonicas,
instructional material
, plus music to listen to, interesting stuff to read and links to click.
I'll always love playing and performing, but am equally engrossed by designing and making harmonicas. The two go hand-in-hand: to play the music I like in the way I want to, I've found the best way is to customise harmonicas in one way or another. All the harps I play are in one of my personal tunings, and I'm always experimenting with new possibilities.
For those interested in back stories there is info on my early playing years in New Zealand, and techie types can read the history of my many harmonica experiments and innovations over the years.
If you want to skip straight to the music albums, instructional material and custom harmonicas, just follow the appropriate links. Have fun!
We are always happy to hear from players and customers and we now have a
Frequently Asked Questions (FAQ) section
, so please check there before contacting us to see if you can find an answer to your query.
August 2016: TWO NEW HARMONICAS RELEASED!
The
Lucky 13
is a 4 octave Bass Blues Harmonica, giving the player their normal range plus a Big Bottom End - all in the one harp! Two harps in one, for a nice price.
Watch the video and check out the info
.
The AsiaBend is a revolutionary new all-draw all-bending x-reed harmonica. Every note bends down to and up from every other one, to make ANY melody you play on it simply ooze with soul. Check it!
August 2016 - new album PUFNSAW
I'm proud to announce the release of a collaboration album with American Old-Timey fiddler Jane Rothfield - hence the name PUFNSAW (geddit?). The fiddle style in this swinging genre features a lot of soulful note bending, and I created specialist all-bending X-Reed harmonicas to get a similar feel. The X-Reed harmonica/fiddle combination sounds fresh but authentic, and I'm really pleased with how it's come out. If you like roots Americana music of any description, I think you'll love PUFNSAW -
check it out!
July/August 2016 - on tour
Brendan is away touring Asia and USA from 24 July until the end of August. The online shop is still open for business but we will not be replenishing stock during this time. Most orders will be sent out as normal but in some cases, where stock runs out, customers will be offered the choice to wait until early/mid September to receive their items, or accept a different variation of a product for a quicker dispatch - for example we may offer an alternative colour PowerComb if we have run out of the colour ordered.
If during this time you would like to check the availability of a product before ordering, please email us at
enquiries@brendan-power.com
Summer 2016 - SUMMER HALF-PRICE SALE on all CDs!
I have 21 solo albums available on my website, in many styles: Irish, Blues, Bulgarian, Original, Gypsy Jazz, Swing, Chinese... For this summer, all CDs have been reduced in price from £12 to £6, including international postage. If you factor in savings from the plummeting British pound, that's a bargain!
April 2016 - New Compact CX-12 DoubleChrom
My latest THS DoubleChrom is based on the popular Hohner CX-12 chromatic, fusing two of them together in one amazing user-friendly new harmonica that is far more advanced than any conventional chromatic. The options are limited only by your imagination!
Check it out here:
CX-12 DoubleChrom
Feb/March 2016 - New PowerCombs for Popular Chromatics
I'm proud to announce my first lipped PowerCombs, for the Hohner CX-12 and ALL Suzuki 12 hole Chromatics. These feature 3D printed bodies in Advanced and Extreme versiuons, boned on to laser-cut stainless steel front plates. Superior internal profiling for better reed response, all working surfaces sanded flat, lots of cool colours to pimp your chromatic.
Check them out here:
Hohner CX-12
and
all Suzuki 12-hole chromatics
Feb/March 2016 - New PowerSlide for the Hohner CX-12
I've created a superior slider for the popular Hohner CX-12 chromatic harmonica. It's a great chrom in many respects, but the stock slider is leaky and noisy. My custom designed laser-cut slider is hand-sanded to the perfect width and thickness to bring an amazing jump in performance! Check out the details and the fitting video here:
Hohner CX-12 PowerSlide
January 2016 - Rn'D and RECORDING
Right now I'm perfecting a couple of custom harmonica designs that I intend to use in a new album. Both Rn'D and music recording take a lot of dedicated time and focus... So that I can concentrate without extra pressure or distractions I've de-activated ordering of all hand-made parts and harmonicas until the album is done, by the end of January.
Normal website service will resume in February, but until then you can order any of the following:
Chromabenders
Paddy Richter Promasters
Irish Session Harps
10-Hole Slide Diatonics
All Books, CDs and MP3s
PowerBender and PowerDraw 10 hole harps
Brass-comb Chromatics
---
December 2015 - DECEMBER TOUR AND WEBSITE SALE
I am now away touring in Austria with Tim Edey until the end of the year. Whilst I'm away there will be a reduced range of products available on my website, BUT ALL WITH 10% OFF! (The discount will automatically be applied to all December purchases.)
---
October 2015 - New PowerBender and PowerDraw Harps, Bass Harmonica Progress
My new generation PowerBender and PowerDraw harps are now available. 5 keys including Low F, improved in important areas, plus lower price! Go to the '10 Hole Harps' drop down in the Harmonicas tab menu.
Currently I'm in the workshop adapting my unique THS slider/mouthpiece system to the small Hohner 29 hole single-reed and double-reed basses. It's quite a challenge, as they tend to be quirky old beasts - but fun! The complete units will be availbe to buy by mid October to fit to your own bass harmonica, or via 2-3 approved fitters in different part sof the world.
---
July 23 2015: Gone Fishing
Greetings Web Visitors! I'm travelling a lot in July/August: in Shanghai for a few days, then at the
Seoul International Harmonica Festival
. After a few days home I'm off to the USA for the
SPAH harmonica Festival
and the
Milwaukee Irish Fest
. I'm seeing these trips as a bit of a working holiday after a long stint in the workshop, so ordering links on my website are suspended for the duration. Please return from August 19th if you wish to order anything; in the meantime feel free to browse around, all other links are working. Hopefully I'll meet some of you in person at one of the festivals - come and say hello!
---
May 3 2015: Stock Notice
All harps are now back in stock and available for order.
---
January 2015: 'HARP TO HARP' ALBUM RECORDING IN PROGRESS
Collaborative album with Irish Harp player Anne-Marie O'Farrell.
Read about it here.
---
30 November 2014: GROUND-BREAKING TWIN-HARMONICA SYSTEM ANNOUNCED!
See and hear it in action!
---
UK-based New Zealander Brendan Power is acknowledged by many as one of the most creative, skilled & versatile harmonica players around today. Equally at ease on both the earthy Blues Harp as well as the sophisticated Chromatic Harmonica, he tunes them to his own scales to create a highly original style. He has recorded over twenty solo CDs to date, in a wide variety of musical genres.
Since he moved to Britain in 1992, Brendan's eclectic skills and sympathetic ear have made him an in-demand session player, leading to live and recording work with artists such as Kate Bush (her latest album 'Director's Cut'), Sting, Van Morrison, James Galway, Paul Young, Shirley Bassey, John Williams, Mike Batt and many more.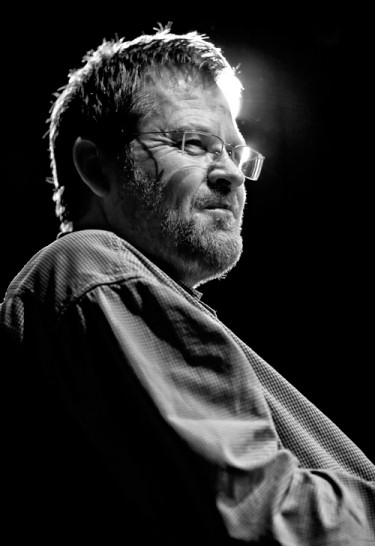 His playing is also heard on many Hollywood movie soundtracks (eg. the 2008 Oscar winning soundtrack for 'Atonement', Jackie Chan's 'Shanghai Noon'), and internationally syndicated BBC TV series (eg. 'Billy Connelly in Canada', 'Auf Wiedersehen Pet', and Bruce Parry's 'Arctic' Series). He has featured on the world-renowned 'Jools Holland Show' and regularly toured worldwide, performing in venues such as China's Great Hall of the People, the Royal Albert Hall and The Kremlin. Brendan was voted "International Harmonica Player of the Year 2011/12" by the respected SPAH organisation of America.
In addition to his Pop, Jazz & Blues skills, Brendan is an expert player of Irish traditional music (winning the 1993 All Ireland Title), and performed for three years as soloist in the Riverdance Show. He has recorded with many well-known Irish artists including Donal Lunny, Altan, Paul Brady, Arcady, Artie McGlynn, Mary Black and others. In February 2012 Brendan and Tim Edey won the "Best Duo" title at the 2012 BBC Radio 2 Folk Awards.
A respected harmonica technician & customiser, Brendan was employed for 5 years by Suzuki Musical Instruments Co. of Japan as their International Harmonica Specialist, during which time he helped Suzuki develop and promote most of their current range of diatonic and chromatic models. He left in April 2013 to pursue freelance projects. One is devoted to making high-performance extra-reed harmonicas for increased note-bending ability:
X-Reed.com
. In the course of this project Brendan taught himself CAD design and mastered the new generation of maker-machines such as 3d printers, laser cutters and CNC millers. Constantly inventing, he designs and creates a wide range of cutting-edge custom harmonicas in his home workshop, selling them all over the world to players seeking fresh sounds and better performance.
Brendan was recently added to a site honouring notable New Zealand musicians. Click the link below for a fascinating interview on his career plus early photos and videos:
Read Brendan's Profile at AudioCulture