THE HISTORY of an IDEA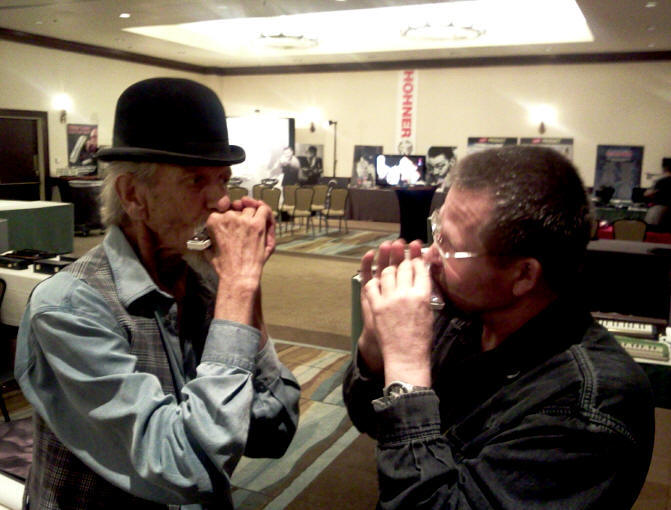 Co-inventors of the 30 Reed Harp: Will Scarlett and Brendan Power jam on Suzuki UltraBends at SPAH 2012
The Suzuki SUB30 UltraBend is the first commercial embodiment of an idea that dates back about 30 years. The idea is to have an extra reed in the chamber to allow both active reeds to be bent in pitch through interactive reed bending. Like many inventions in other fields, it has taken a long and winding path from the initial conception to commercial production, and several key figures played a role. This page tells the story from the perspective of the two independent inventors of the 30 reed harmonica, Will Scarlett and Brendan Power
Will Scarlett
was the first to imagine and make a three reed cell with one extra reed for added bending. An adventurous player and highly creative harmonica thinker (he was also the first to use overblows on a systematic basis), here is
his story in his own words
about how he thought of and developed the idea.
Here is an
article
I wrote for the September 2012 Issue of the UK NHL Harmonica World Magazine, telling the story from my perspective, and including mention of other figures who played a part.
Below are large versions of photos shown in the article: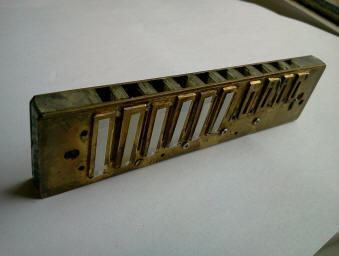 My 1989 Prototype, Lower Reedplate (above)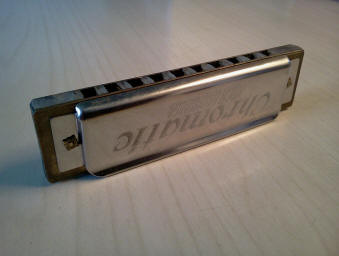 1989 Prototype, made from a Koch chromatic (above)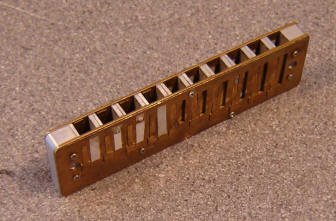 Suzuki 1993 Prototype, Top Reedplate (above)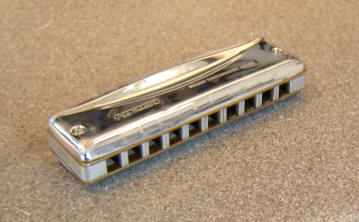 Suzuki 1993 Prototype, in Promaster form (above)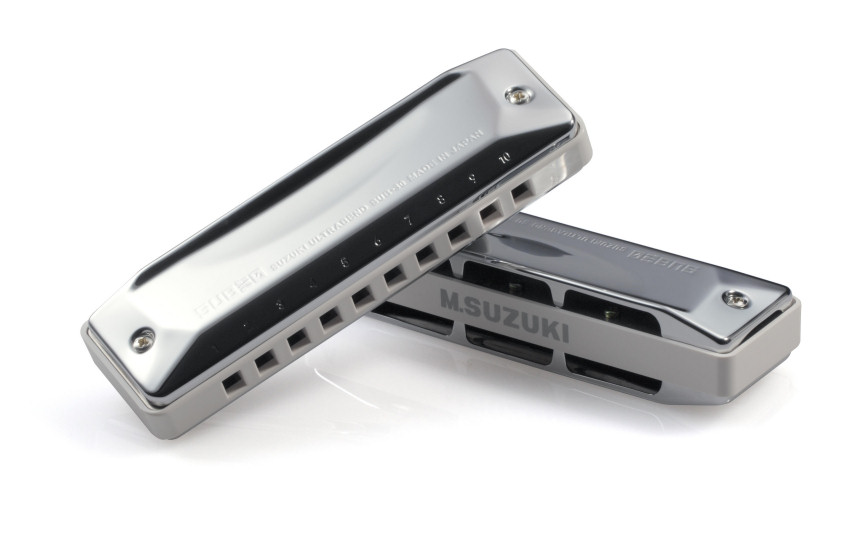 Finally, a production 30 reed model released August 2012! The Suzuki SUB30 UltraBend (above)
Rick Epping was the third key figure in the early development of the concept of adding extra reeds for bending in harmonicas. Shown the idea by Will in a signed disclosure in 1987, Rick went on to develop the idea further on his own. Rick eventually won the ensuing legal battle between the two men, and was the creator of the brilliantly designed Hohner XB-40.
THE FATHER OF EMBOSSING
Rick was also the man who first thought up and developed the process we now call Reed-slot Embossing, or simply Embossing (Rick originally called it Burnishing). Later popularised by the likes of Joe Filisko, Richard Sleigh and others, Embossing is now a widespread technique that most serious harmonica players have learned to apply to their own harps. Here is
Rick's own account
of how it all began...